Integration of the showcase site for the PWA named "Place du village", project born in Gard department, targeting villages and small towns around in the need to communicate and share through a proper media. The website is designed on WordPress and Betheme.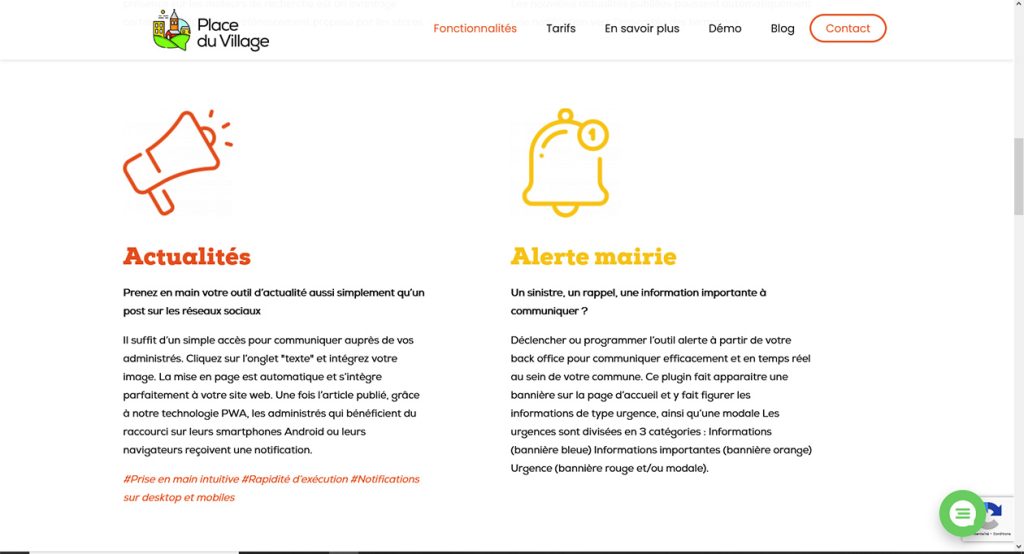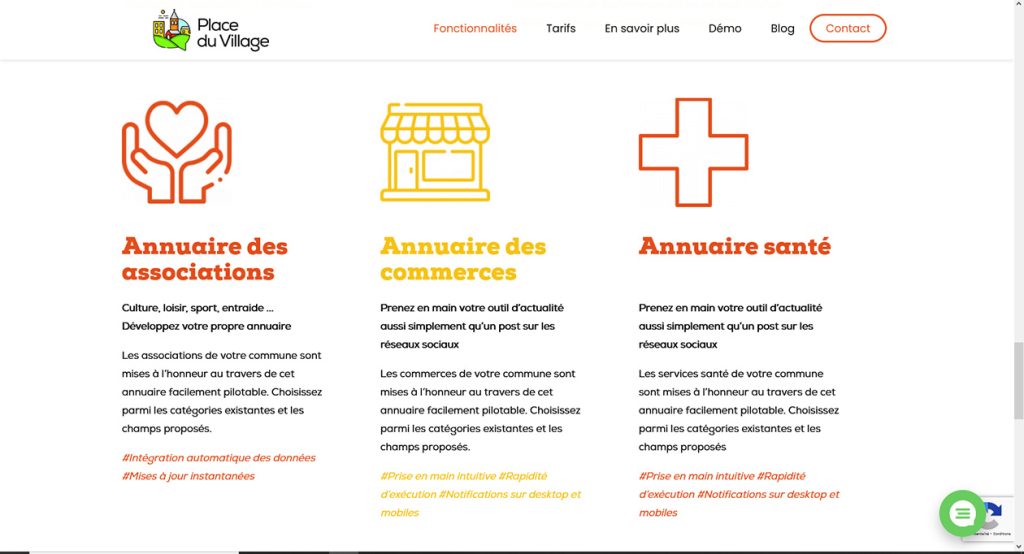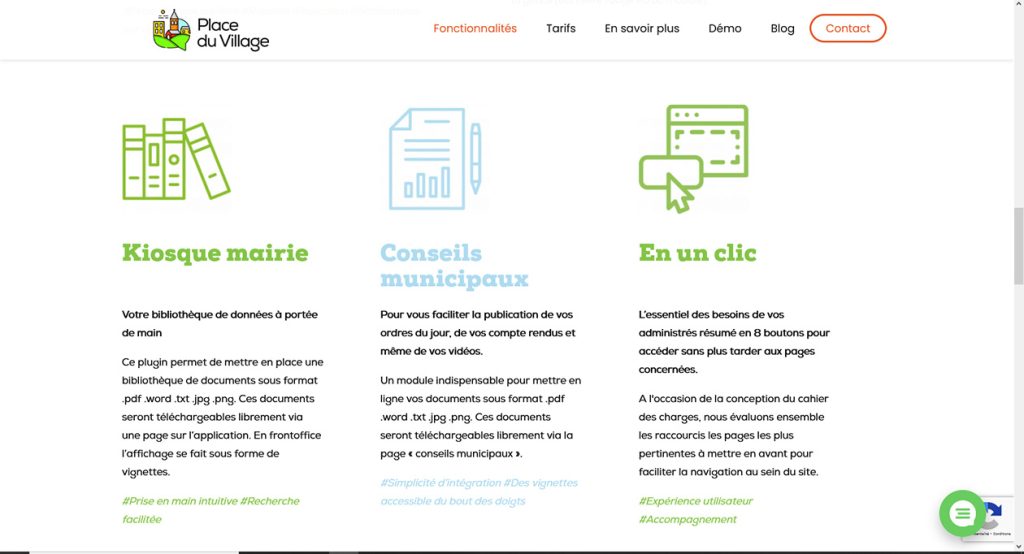 This Webapp provides many services: a header alert, a citizen report service, a local politics contact book …
The backoffice ergonomics displays an instinctive user experience to customize and add contents.